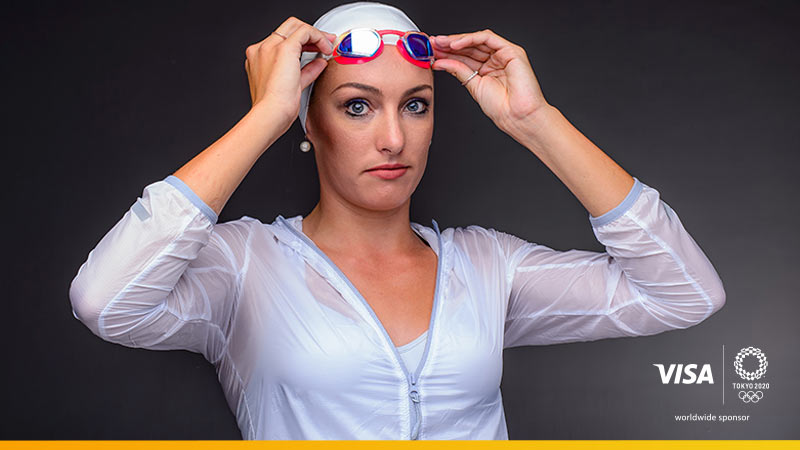 Tatjana Schoenmaker
Team Visa
aquatics — swimming | south africa

birth date
July 9, 1997

birthplace
Johannesburg, South Africa
#TeamVisa
Tatjana Schoenmaker is a competitive swimmer who represents South Africa internationally. She raked in multiple medals as a teenager at the 2015 African Games, and then went on to reach the podium again at the 2017 World Student Games.

Reaffirming her talent in the 2018 season, the then 20-year-old breaststroke specialist became the first South African able-bodied woman in eight years to earn a medal at the 2018 Commonwealth Games. She won the Gold Medal for 100m and 200m breaststroke events, and narrowly missed out on the Bronze Medal in the 50m breaststroke final which would have broken the African records over all three distances.

Displaying further potential in the 25-metre pool, Schoenmaker went on to shine again later in the 2018 campaign, breaking the long-standing national 50m and 100m breaststroke records at the South Africa Short-Course Championships in Durban.

Having already been compared to former Olympic champion Penny Heyns, after removing all her esteemed compatriot's marks from the record books, Schoenmaker is developing into one of the country's biggest stars in the pool as she continues her rapid rise at global level.
Her next stop will be in Japan for the Olympic Games Tokyo 2020.

accomplishments
2019 World Championships — Silver Medal, 200m breaststroke
2018 Commonwealth Games — Gold Medals, 100m breaststroke & 200m breaststroke
Summer Universiade FISU — Gold Medals, 100m breaststroke & 200M breaststroke (2019); Silver Medal, 200m breaststroke (2017)
Visa. Worldwide Sponsor of the Olympic Games. ©2020 Visa. All rights reserved.